Board of Directors
Dennert O. Ware, Former CEO Roche Diagnostics
Mr. Ware retired in late 2006 from his position as Chief Executive Officer of Kinetic Concepts, Inc. (KCI), a global medical technology company. In that capacity, he led KCI's emergence as a leading global provider of advanced wound care and therapeutic devices. Under his leadership, KCI experienced a compounded annual revenue growth rate of 25 percent, surpassing $1 billion in total revenue during 2005. In recognition of his outstanding leadership, Frost and Sullivan recently recognized Mr. Ware as the 2005 Medical Device CEO of the Year. In addition, he was selected as a recipient of the Ernst & Young Entrepreneur of the Year Award in 2006. Mr. Ware also served as the CEO of Roche Diagnostics prior to joining KCI.
Fritz French, CEO Calibrium, Former CEO Marcadia Biotech
Mr. French is the CEO of Calibrium, a start-up biopharmaceutical company focused on developing therapeutics for the treatment of diabetes. Previously, he was CEO of Marcadia Biotech from its inception until just after its sale to Roche for up to $537 million. Prior to Marcadia, Mr. French was Vice President, Global Marketing for the Vascular Intervention division (now part of Abbott) of Guidant Corporation (acquired by Boston Scientific) and immediately prior to this, he held the role of Vice President, Corporate Marketing and Communications.
Mr. French also served as President and CEO of two life science start-up companies, Corvascular, Inc. and Zephyr Medical. He had previously worked at Guidant and the Medical Devices and Diagnostic Division of Lilly, serving in numerous marketing, sales, and general management positions for Lilly and Guidant, both in the U.S. and Europe.
Mr. French earned a B.S. from the Kelley School of Business, Indiana University, and an M.B.A. from Harvard Business School, Harvard University.
Nora Doherty, MBA, Managing Director, BioCrossroads, Seed Funds
Mrs. Doherty joined BioCrossroads in 2003 and serves as Managing Director for the Indiana Seed Fund, as well as supports other venture-related activities and contract management. BioCrossroads is Indiana's initiative to grow the life sciences, a public-private collaboration that supports the region's research and corporate strengths while encouraging new business development. Previous to joining BioCrossroads,she was a Co-founder, Vice-president of Operations and Vice President Legal, Human Resources and Administration, and Corporate Secretary with Escient Technologies,which developed and marketed emerging consumer electronics technologies. Doherty received her BA and MBA from Indiana University, where she was a member of the honors program.
Bruce Molitoris, Medical Director / Founder, FAST BioMedical, MD, FASN,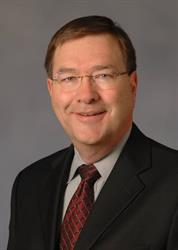 Dr. Bruce Molitoris is a professor of medicine and served as director of the Nephrology Division at the Indiana University School of Medicine for 18 years. He is President of the American Society of Nephrology and Director of the Indiana Center for Biological Microscopy. He is funded by the National Institute of Health (NIH), Veterans Administration, and industry. As a leader in the areas of Acute Renal Failure and microscopic imaging he has over $1.5 million in direct funding annually. He is also on several editorial boards and NIH review panels.
Joe Muldoon, CEO, FAST BioMedical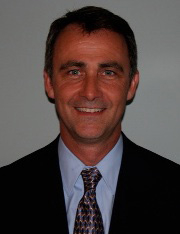 Joe Muldoon leverages 30 years of experience, from technology start-up organizations to publicly traded multi-national companies. He has worked with many high-growth entrepreneurial companies, occasionally serving as Angel Investor and CEO. Joe has advised select medical technology companies, including TGX Medical, Vasc-Alert, Trust Bearer Labs, and Geist Pharmaceuticals. Previously, he was President and CEO of FirstMile Technologies, a start-up broadband provider he led through its sale. Prior to that, he served as President of Brightpoint North America, a publicly traded Fortune 500 wireless company that grew to $750MM under his leadership. He has also held executive general management positions at MacMillan. He started his career as a CPA in Ernst & Young's Entrepreneurial Services practice. Joe has a Bachelor of Science in Business from Indiana University's Kelley School of Business, where he is a panelist for various MBA programs.
Jim Strickland, President/Founder, FAST BioMedical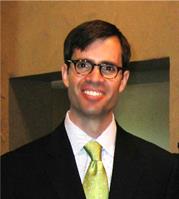 Mr. Strickland has seventeen years of experience brining new medical technologies to market. He most recently served as Vice President of Business Development and Strategic Accounts for ChartLogic, Inc., a health information technology company. Prior to joining ChartLogic, Mr. Strickland founded DynoMed, Inc., a patient education software company, where he served as CEO for six years prior to its acquisition by ChartLogic. Prior to DynoMed, Mr. Strickland served as Product Director for Reconstructive Products for Biomet, Inc., a leading orthopedic device company, where he oversaw product and market development efforts for various medical devices, injectable biologics, and bio-absorbable co-polymers. Mr. Strickland has also been a consultant to clients like Johnson & Johnson, Stryker Corporation, Structure Medical, Health South and Medtronic on business strategy, marketing, and product development. Mr. Strickland earned his bachelor's degree from Indiana University.
Fred McClure, Former Head of IT Quality, Roche Diagnostics
Fred McClure started his career as a Medical Technologist in Fort Wayne, Indiana and now has over 20 years of experience in the healthcare industry. Most recently he was the Global Head of IT Quality at Roche Diagnostics. Fred has also held leadership positions in Quality Assurance, Quality Systems, Regulatory Affairs and Submissions, Clinical Trials and Regulatory Compliance (Medical Device Reporting, Recalls and Audits) at global organizations including Roche, Bayer, Zimmer and Biomet. Fred has more than 15 years of experience working directly with the Food and Drug Administration on regulatory submissions, inspections and 483 and Warning Letter remediation. He has a Bachelor of Science from Purdue University.