Indianapolis, Indiana -
Joe Muldoon, CEO of FAST BioMedical, will be featured as a panelist at the Indiana Business Journal's Life Sciences Power Breakfast on Thursday, April 24, starting at 8:00 am at the Marriott Downtown.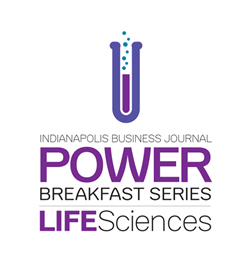 Other leaders on the panel include Kristin Jones, President and CEO, Indiana Health Industry Forum; Elizabeth Hagerman, PhD, Vice President, Rose-Hulman Ventures; Wayne C. Burris, Senior Vice President and CFO, Roche Diagnostics Corporation; Oscar Moralez, Managing Director of VisionTech Partners and VisionTech Angels. Both Rose-Hulman Ventures and VisionTech Partners are shareholders of FAST BioMedical.
The panel will address issues important to the life science sector of Indiana, such as barriers to launching a life science company in Indiana, how life science companies are affected by the Affordable Care Act, and how increased activity of angel investing has change the landscape for growing life sciences companies in the state.
Tickets for the IBJ Life Sciences Power Breakfast are available online at www.ibj.com under the Events tab.
About FAST BioMedical
FAST BioMedical is a private, clinical-stage medical technology company based in Indianapolis, Indiana. The company's patented technology uses a fluorescent compound to determine plasma volume and kidney function, two clinically actionable metrics that are especially useful in critical care environments.
For more information on FAST BioMedical please visit www.FASTBioMedical.com.