Indianapolis, Indiana -
Joe Muldoon, CEO of FAST BioMedical, has been selected to serve on the Kidney Health Initiative's Board of Directors
American Society of Nephrology (ASN) and the US Food and Drug Administration (FDA) launched the Kidney Health Initiative (KHI), as a new public-private partnership in September 2012.
Up to 26 million Americans have kidney disease, and more than 570,000 Americans have kidney failure, also known as end-stage renal disease (ESRD). In the past decade, too few new drugs have been approved to treat the kidney. As the public health implications and economic burdens of kidney disease continue to grow, the care and safety of these patients warrant increased attention. KHI was established to help the nephrology community collaborate to improve patient safety and develop novel therapies.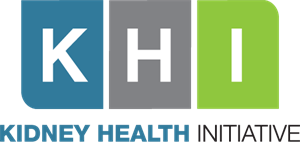 In less than two years, significant progress has been made and the response to KHI from the nephrology community has been overwhelmingly positive. Membership has currently surpassed 65 Pioneer Members and includes patients, health professionals, and research institutes as well as the biotechnology, dialysis, medical device, and pharmaceutical industries from the United States and abroad.
"With his broad experience and unique insights, Joe Muldoon is the ideal leader to join the KHI Board of Directors at this time," said Prabir Roy-Chaudhury, MD, PhD, FASN, who co-chairs the board. "I anticipate that Joe will help KHI complete its three pilot projects, move the two new initiatives closer to completion, and select the next round of activities."
"KHI has a unique opportunity to directly improve the lives of patients," said Joe Muldoon, "I am thrilled to work with this impressive and diverse group to advance the mission."
About Kidney Health Initiative
The mission of the Kidney Health Initiative is to advance scientific understanding of the kidney health and patient safety implications of new and existing medical products and to foster development of therapies for diseases that affect the kidney by creating a collaborative environment in which Food and Drug Administration (FDA) and the greater nephrology community can interact to optimize evaluation of drugs, devices, biologics, and food products.
For more information please visit http:// www.kidneyhealthinitiative.org
About FAST BioMedical
FAST BioMedical is a private, clinical-stage medical technology company based in Indianapolis, Indiana. The company's patented technology uses a fluorescent compound to determine plasma volume and kidney function, two clinically actionable metrics that are especially useful in critical care environments.
For more information please visit http://www.FASTBioMedical.com.