Indianapolis, Indiana -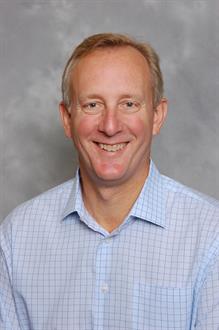 FAST BioMedical announced today that it has named Fritz French, former CEO of Marcadia Biotech, to its Board of Directors. French was CEO of Marcadia Biotech from its inception in 2006 until its sale to Roche in December of 2010. Marcadia was a biopharmaceutical company focused on developing therapeutics for the treatment of diabetes and obesity.
"Fritz's extensive knowledge in the business aspects of new medical technologies, both devices and biopharmaceuticals, is invaluable. His experience in advancing early stage life science innovations combined with a strong track record in commercialization in the U.S. and Europe is the right expertise at the right time," said Joe Muldoon, Chief Executive Officer and Board Director at FAST BioMedical.
French has 27 years of experience in the medical technology, and biopharmaceutical industries. Prior to Marcadia, he was vice president, global marketing for Guidant Corporations Vascular Intervention division (now a part of Abbott). Prior to rejoining Guidant in 2001, he served as and CEO of two life science start-up companies, Corvascular, Inc. and Zephyr Medical. Fritz had previously worked at Guidant and Eli Lilly and Company's Medical Devices and Diagnostic division for more than 11 years. He served in numerous sales, marketing and general management positions for Lilly and Guidant, both in the U.S. and Europe.
"I'm very pleased to join the Board of Directors at this exciting time for FAST BioMedical. This innovative technology holds great promise for patients," said French. "I believe this strong team will continue to execute, and I'm looking forward to being a part of it."
French joins a strong team of directors with a vision of being a world leader in improving patient's lives by precisely monitoring clinically relevant physiologic functions that have previously been difficult or impossible to measure. Current board members include: Joe Muldoon, FAST CEO; Jim Strickland, FAST president and founder; Dr. Bruce Molitoris, FAST medical director and founder; Dennert Ware, Former CEO Roche Diagnostics and Kinetic Concepts, and Nora Doherty, vice president, finance, BioCrossroads.
About FAST BioMedical
FAST BioMedical (www.FASTBioMedical.com) has a patent-pending point of care device for accurate, sensitive and rapid measurement of kidney function and total plasma volume. It is revolutionary in the diagnosis of acute kidney failure, titration of therapies to treat renal function, and organ transplantation. FAST BioMedical's portable bedside device has been given an FDA Expedited Review and is what experts are asking for to serve the large, unmet clinical need. This technology enables healthcare providers to improve outcomes for the growing global number of patients suffering with acute kidney injury and chronic kidney disease.
FAST BioMedical has secured over $9M of funding to date,$3.5M in the last year, including National Institute of Health grants, IEDC 21st Century Fund awards, a BioCrossroads Indiana Seed Fund investment, a Federal Innovation grant, and angel funding.