Management Team
Joe Muldoon, CEO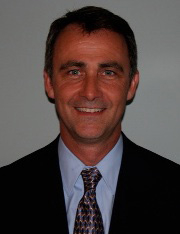 Joe Muldoon leverages 30 years of experience, from technology start-up organizations to publicly traded multi-national companies. He has worked with many high-growth entrepreneurial companies, occasionally serving as Angel Investor and CEO. Joe has advised select medical technology companies, including TGX Medical, Vasc-Alert, Trust Bearer Labs, and Geist Pharmaceuticals. Previously, he was President and CEO of FirstMile Technologies, a start-up broadband provider he led through its sale. Prior to that, he served as President of Brightpoint North America, a publicly traded Fortune 500 wireless company that grew to $750MM under his leadership. He has also held executive general management positions at MacMillan. He started his career as a CPA in Ernst & Young's Entrepreneurial Services practice. Joe has a Bachelor of Science in Business from Indiana University's Kelley School of Business, where he is a panelist for various MBA programs.
Jim Strickland, President/Founder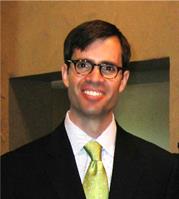 Mr. Strickland has seventeen years of experience brining new medical technologies to market. He most recently served as Vice President of Business Development and Strategic Accounts for ChartLogic, Inc., a health information technology company. Prior to joining ChartLogic, Mr. Strickland founded DynoMed, Inc., a patient education software company, where he served as CEO for six years prior to its acquisition by ChartLogic. Prior to DynoMed, Mr. Strickland served as Product Director for Reconstructive Products for Biomet, Inc., a leading orthopedic device company, where he oversaw product and market development efforts for various medical devices, injectable biologics, and bio-absorbable co-polymers. Mr. Strickland has also been a consultant to clients like Johnson & Johnson, Stryker Corporation, Structure Medical, Health South and Medtronic on business strategy, marketing, and product development. Mr. Strickland earned his bachelor's degree from Indiana University.
Bruce Molitoris, Medical Director / Founder, MD, FASN, Nephrologist / Global AKI expert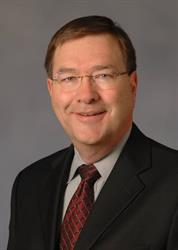 Dr. Bruce Molitoris is a professor of medicine and served as director of the Nephrology Division at the Indiana University School of Medicine for 18 years. He is President of the American Society of Nephrology and Director of the Indiana Center for Biological Microscopy. He is funded by the National Institute of Health (NIH), Veterans Administration, and industry. As a leader in the areas of Acute Renal Failure and microscopic imaging he has over $1.5 million in direct funding annually. He is also on several editorial boards and NIH review panels.
Dan Meier, PhD, Vice President of Product Development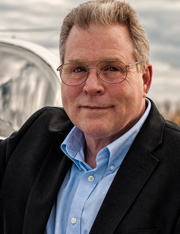 Dr. Dan Meier has over 30 years experience in product development. During that time, he led the product development efforts of nine commercialized medical diagnostic systems and was responsible for the conceptual design and implementation of their spectroscopy and fluorescence-based detection systems. He has served in executive leadership positions with several companies including Biotage Inc, Argonaut Technologies, Camile Products, Synermed International, and American Monitor Corporation and has consulted with clients such as Beckman-Coulter, Baxter, and Olympus. Dr. Meier has several patents for medical diagnostic instruments and pharmaceutical process research instruments and holds a PhD in Electrical Engineering from Trinity College.
Jeff Good, CPA, Acting Chief Financial Officer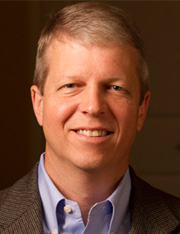 Jeff Good is a Managing Director with Milestone Advisors, whose professional career reflects nearly 30 years of successful business management and executive leadership experience. In addition to finance and accounting, his expertise includes development and implementation of organizational growth strategies, capital formation, mergers and acquisitions, corporate governance and employee compensation and benefits. Jeff was an auditor for ten years with Ernst & Young LLP, later served as CFO for USA Group, Inc., and has since provided contract CFO and other advisory services to a number of early stage growth companies. He serves on the board and chairs the Audit Committee of Citizens Energy Group and is a board member and Treasurer for the Indiana Chapter of the Association for Corporate Growth. He graduated from the University of Notre Dame with High Honors in 1984 and is a member of the AICPA and Indiana CPA Society.